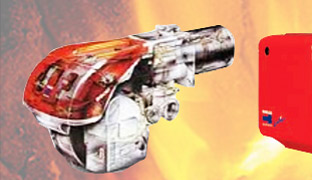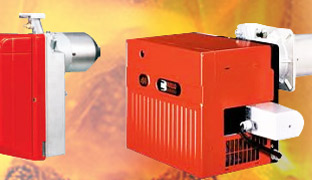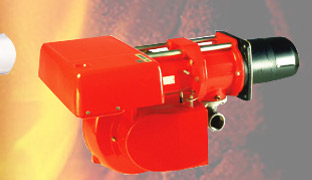 Home » Profile
Profile

Established in the year 1998, Samarth Engineers & Consultants is renowned dealers and suppliers of an extensive range of Industrial Light Oil Burners, Industrial Gas Burner with Gas Train, Industrial Heavy Oil Burners and Industrial Dual Fuel Burners. Apart from this, we also meet the requirements of All Required Spares & Services for Burners at the time of installation. Further, we also provide excellent after-sale-service to resolve various problems related to the installation of these Burners at clients site.
Our organization is backed by key personnel, who believe in work towards achieving optimum client satisfaction by serving our customers in the best possible manner. Being well-known dealers and suppliers of Industrial Gas, Oil and Dual Fuel Burners, our entire range is imported from Riello, Italy. Moreover, we also represent M/s. Darling Muesco (I) Pvt. Ltd., Ahmedabad and work as their marketing agent in Mumbai for offering Safety Valves, Pressure Reducing Valves and Control Valves.
We are also engaged in supplying Industrial Furnaces & Ovens and undertake turnkey projects also with the assistance of our team of diligent professionals. This has enabled us to provide excellent services to the customers and attain 100% client satisfaction. We always try our level best to meet the customer's varied requirement even by offering quality end products at reasonable cost. All these aspects have helped us to garner reputed clients from various parts of the country.
Client Satisfaction
Through our various skills, know-how, capability, and efficiency we repeatedly strive towards acquisition of more clients providing complete customer satisfaction. The list of our clients that we have incurred in a span of a decade proves our efficiency. We have retained our old customers besides attracting new market horizon. In order to cater efficiently and satisfy our clients to the utmost we always endeavor to supply quality range as per their specifications and requirements. We ensure very high quality by sourcing components from standard & established sources. Besides, our highly skilled engineers efficiently provide after-sale-service on site for any of problems.
Client List
Maxitherm Boilers Pvt. Ltd, Navi Mumbai
Combustion Equipments & Instruments, Navi Mumbai
Bullows Paint Equipments Pvt. Ltd., Navi Mumbai
Forbes Marshall Pvt. Ltd., Pune
Ross Boilers, Pune
Elite Finishing, Mumbai
Neat Wind Industries, Ahmednagar
Omega Thermo Engineering, Pune
Raj Process Equipments Pvt. Ltd., Pune
Leo Surface Coating Systems, Pune
New AVM Systech, Pune
Tru-Tek Systems Combine Pvt. Ltd., Pune
Tata Motors Ltd., Pune
Exide Industries Ltd., Pune, Navi Mumbai, Hosur, Haldia, Bawal
Garware Bestretch Ltd., Wai
Wheels India Ltd., Chennai, Bawal, Pune, Uttarkhand
Spicer India Ltd., Satara
Technocraft Industries Ltd., Murbad
Tata Steel Ltd., Tarapur
DSK Toyota, Pune
Hindustan Platinum Pvt. Ltd., Navi Mumbai
Kamani Oil Industries, Mumbai
Sai Foods (Modern Bakery), Pune
Kwality Bakers & Confectioners, Pune
Nirlep Appliances Ltd., Auragabad
Brakes India Ltd., Chennai
Crompton Greaves Ltd., Nashik
Piaggio Vehicles P. Ltd., Baramati
RPG Life Sciences, Navi Mumbai
Time Techno Plast P. Ltd., Pen
Hotel Trident, Mumbai
Pan Sinai, El Salvador (Central America)
Al Zahara Petrochemicals LLC, Dubai
STE Africa Chips (Crax Chips), Senegal, Africa
Area of Application
All our products range are used in diverse applications in various industries:
Food Industries
Bakery Industries
Automobiles.
Boilers - IBR, Non-IBR.
Hot Air Generators.
Thermic Fluid Heaters.
Furnaces & Ovens.
Dairy Industries.
Pharmaceutical & Chemical Industries.
Powder Coating & Rotomolding Ovens.
Fire Fighting Industries.
Terminal Automation System.
Quality
As we are quality determined organization, we always assure our customers for premium quality. The product in which we are dealing has obtained various certifications. The burners are not only imported but having CE certification. The burners also meet stringent european norms and conditions. The Industrial valves of Darling Muesco (I) Pvt. Ltd. which we are marketing has gained ISO-9001 certification. The valves also meet with UL Specifications, which are globally approved. Thus we believe in the best only and also would like our customers to acquire the same.
©
Samarth Engineers & Consultants
. All Rights Reserved (
Terms of Use
)
Developed and Managed by
IndiaMART InterMESH Limited